In part 1 of this article, I discussed a few ways to help your child practice. As they grow, these motivators will change. Here in part 2 are some suggestions to inspire them to become self-motivated. Even though your role will change as they get older, you can still help foster their love of music and nurture their desire to excel at music on their own.
"Listen."
7. Parents, listen to music with your kids: This is fun. Listen on a nice sound system if you can. Introduce them to music you love and try to make them consciously aware of the sounds being made rather than merely having the music on as background noise.
I let my kids create a car playlist from the music I have. Most of it consists of Van Halen, Weird Al Yankovic and Mussorgsky. (Edit: It should be noted that my wife insists on Chopin, Beethoven and Grieg)
8. Parents, listen to your kids perform:
Look for opportunities for your kids to play music. Find recitals, competitions, opportunities to play for people and with people. You can even listen to them perform by yourself, with family or with houseguests. Like a house concert; treat these performances as though they are concerts, without interruption or being treated like mere background noise. An appreciative audience validates the hours of effort.
Even posting a home performance on Facebook can be beneficial. It is interesting to note that the awareness that someone is listening can create a mental space that makes the performer hyper-aware of any mistakes they make. Practicing a piece to the point of perfection is a lofty goal, and performing (or recording) shows the importance of thorough preparation and exposes a lack thereof.
Sometimes music just makes people feel good and is there for pure entertainment (and not the adulation of the performer). It's ok to foster these types of situations as well.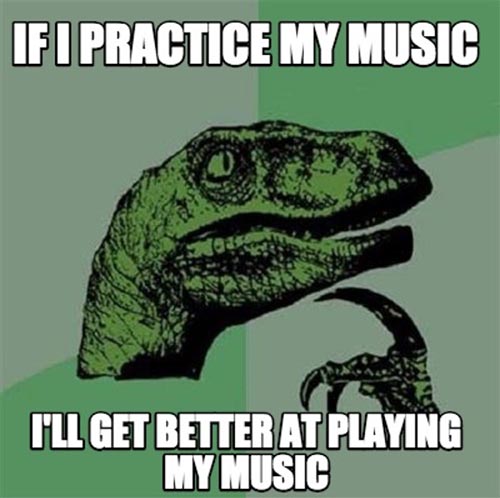 "...if your child discovers they are good at something unique and appreciated for it (especially by their peers), they will have even more incentive to pursue it."
9. Parents, look for opportunities:
At Lone Star Music Academy, we host two recitals per year and many of our instructors can enter their students into competitions and festivals. Many schools have orchestra, choir and band programs as do community-organized ensembles. Also, church is often a place that affords many opportunities to play.
The truth is, if your child discovers they are good at something unique and appreciated for it (especially by their peers), they will have even more incentive to pursue it. This is beyond the mere "doing what they're told" thing I mentioned earlier. You can help plant the seeds of self-motivation that can keep kids from quitting and will keep them enjoying music well into their teenage years and into adulthood. Success with those opportunities gets kids over that hump from playing out of mere obedience and routine and toward the pursuit of music for the love of it (or other long-lasting reasons).
I asked if my son, Aiden, could play at church and they let him!
10. The big picture:
Success in those opportunities mentioned above can reap huge benefits. They'll discover the social aspect of music, the camaraderie with others with a similar skill, the healthy competition to spur each other on to excellence, the identity of being good at something unique and the respect and self-confidence it brings.
This "life hack" doesn't have to come from music, it can come from any skill where competence requires effort: skateboarding, martial arts, hockey, basketball or piano. It's ok to let kids experience a lot of things to see what they have a knack for but keep in mind, if you try to cram in too much into your child's schedule, they will not have enough time for the consistent repetition required for excelling at music.
Parents, I know that knowing right is a lot easier than acting right. This is up to all of us and requires energy and willpower. The fact that you care about your kids enough to read this means you'll do better than most! I wish you all the best in raising up the next generation.