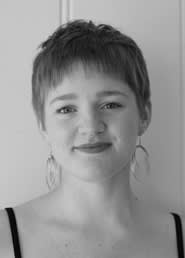 Lindsay Day (Accepting Students)
B.M. Jazz Studies, U.N.T.
Lindsay Day is a vocalist, pianist, composer, arranger, and teacher based in the Dallas-Fort Worth area. Lindsay was born and raised in Denver, Colorado and began studying piano and voice at the age of 6. She continued her training at Denver School of the Arts, where she studied musical theater, choral, jazz, and classical voice as well as assistant directed the middle school choir.
Lindsay holds a Bachelor of Music in Jazz Studies from the University of North Texas. As a member of the award winning UNT Jazz Singers vocal ensemble, Lindsay received several downbeat awards, toured, and performed with guest artists Kurt Elling, Michelle Nicole, and Sinne Eeg. Lindsay also frequently worked in the studio with this group, including recording an arrangement of hers to be released on the upcoming album. Lindsay was also the featured vocalist for several big bands and small groups during her time at UNT. With a passion for creating more equitable music education and professional musical environments, Lindsay served as the president of the UNT Jazz and Gender Equity Initiative.
In 2019, Lindsay was invited to perform at the Washington Women in Jazz festival to collaborate with other up and coming female jazz musicians from around the country. Lindsay was also named one of North Texas' 20 Under 20 in an article by NPR music in October of 2019. With her quartet, Lindsay performs original arrangements and compositions at venues such as Dazzle Jazz in Denver. Lindsay also performs lead and backup vocals on several live and studio projects.
Lindsay believes that everyone can find joy in learning music! Through focus on healthy technique, strong musicianship, and individual emotional connection, Lindsay seeks to provide the tools necessary for her students to reach their unique goals. As an educator, Lindsay's first and foremost goal is to instill a love of music in her students and a willingness to grow and connect with others.